If you plan on supplying artwork that you have produced yourself, here you'll find some guidelines to ensure your job is produced correctly
If you are creating your own artwork, please follow these guidelines to avoid any problems.
Feel free to contact us if you have any questions
Sending Artwork
You should be able to send artwork by email up to about 10-15MB (this may depend on your internet service provider)
If you need to send larger files, we recommend using Dropbox which is a free online storage solution or wetransfer.com which is a free service for sending large files.
Artwork Guidlines
The following guidelines have been designed to make processing and printing your job as trouble free as possible. Anything you don't understand, please contact us to discuss.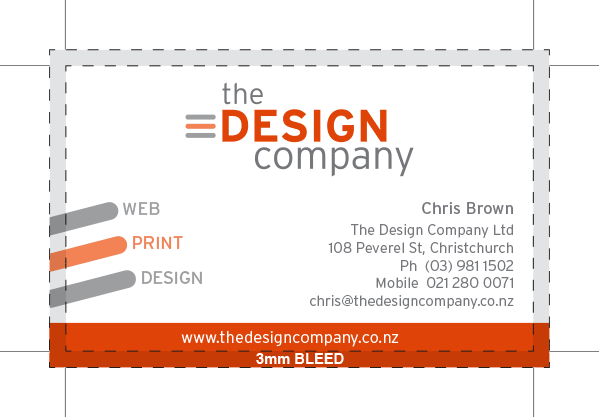 Process Jobs
All files Must be supplied CMYK -No RGB Files
3mm bleed and crop marks included
No Lab / Swap colour or ICC Colour Profiles are to be used.
Please ensure colour management is off when saving files.
If you have used spot colours (such as pantone colours) in your design make sure they have been converted to process in the application before producing a pdf file.
Files must be clearly named with the job name and page number/front/back etc.
Spot Colour Jobs
Ensure your artwork specifies the specific pantone colour names in your swatch/colour pallet.
Remove Process CMYK colours and any spot colours you are not using.
Ensure there are no duplicate colours in your swatches.
Be sure spot colours are specified with identical names if you are supplying multiple files.
General
Please ensure artwork is set to the correct size.
Accepted software formats (Mac & PC)
Adobe InDesign - If you are supplying open InDesign files, be sure to go File > Package to ensure all the links and fonts are included
Adobe Photoshop - CMYK Colour mode all images at 300dpi and full size plus bleed.
Adobe Illustrator - PDF or EPS files. in CMYK colour with all images embedded and text converted to outlines
Macromedia Freehand - We no longer support Freehand files. If you are still using Freehand you will need to supply print-ready PDF files or we can accept Freehand files exported to EPS. Please also supply all the fonts you have used.
Images
Scans / Colour Images / Rasterised Files must be supplied at 300dpi (to size) at the least
Images that are linked in other files must not be scaled to greater than 100%
PDF Settings
PDF (Portable Document Format) is the preferred format for receiving files. If they are produced correctly they are compact, print ready and software and platform independent, so you can be confident they will be printed as you designed them.
PDF's should be Press Ready with all fonts embedded.
Please download our setting for Adobe Distiller or Adobe InDesign PDF Export. This will ensure your PDF files are created to our specifications.

Right-click and choose 'Download linked file as' (mac) or 'Save Target as' (PC) and then un-compress it.